Aug 9-12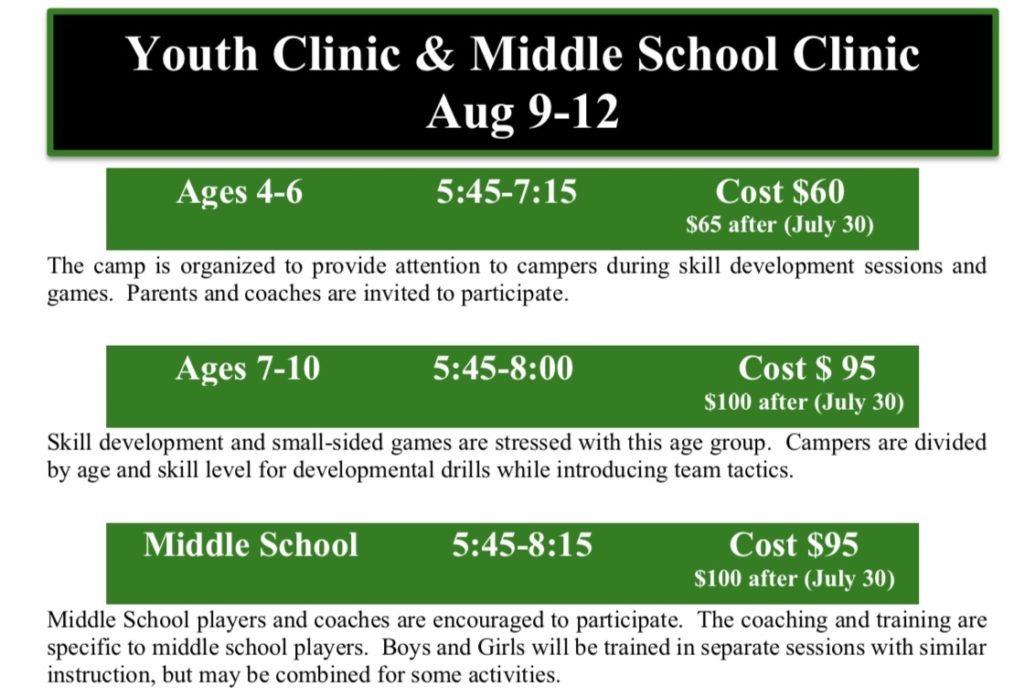 Since 1974 Bethany Soccer Camps have provided soccer instruction to players and to soccer teams. We invite you to join us at Oakland/Loch Lynn.
The responses from coaches and campers about Bethany Soccer Camps are very positive. The facilities at Loch Lynn provide appropriate space for an integrated camp. Youth from four years of age through middle school are trained/ instructed by Bethany Soccer Camp coaches. Each age group receives age specific training sessions and plays games daily. Dr. John Cunningham and his staff welcome you to join us at Loch Lynn and to fully participate in Bethany Soccer Camp activities. It is a great opportunity to benefit from the coaches of Bethany Soccer Camps. Camp Benefits * One-on-one instruction * Instructors with college experience * 47 years of camp experience * Camp T-shirt
The camp is also available to all youth coaches and endorsed by Brian Boal and Mountain Top Soccer. Coaches are encouraged to attend with the team they will be coaching.  This presents a great opportunity for youth coaches to gain soccer experience from the Bethany Camp Staff.
The Southern High School coaches and players will be participating and adding support to players and coaches.  This approach will benefit campers, coaches and high school players who "give back" to the youth program.
---
Enter Registration info for clinic:
---