July 24 – July 27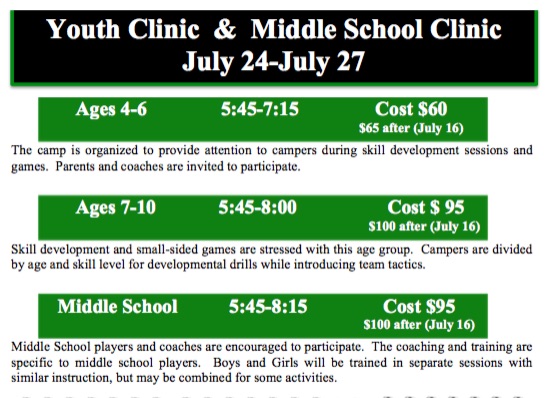 Since 1974 Bethany Soccer Camps have provided soccer instruction to players and to soccer teams. We invite you to join us at Oakland/Loch Lynn.
The responses from coaches and campers about Bethany Soccer Camps are very positive. The facilities at Loch Lynn provide appropriate space for an integrated camp. Youth from four years of age through high school are trained/ instructed by Bethany Soccer Camp coaches. Each age group receives age specific training sessions and plays games daily. Dr. John Cunningham and his staff welcome you to join us at Loch Lynn and to fully participate in Bethany Soccer Camp activities. It is a great opportunity to benefit from the coaches of Bethany Soccer Camps. Camp Benefits * One-on-one instruction * Instructors with college experience * 42 years of camp experience * Camp T-shirt
---
August 7 – August 9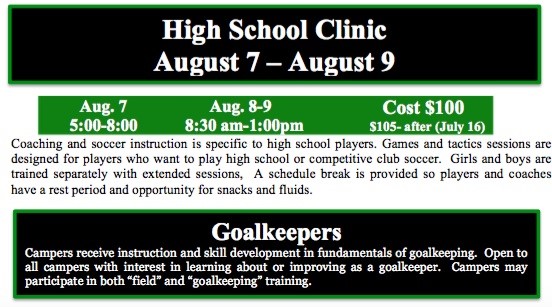 Both Southern Soccer programs are expecting success in 2016, and are entering pre-season with high expectations!  The coaches have requested the same format for pre-season training as in 2015.
Bethany Soccer Camp Director, John Cunningham, and his coaching staff have prepared intense training sessions to begin several days prior to pre-season practices. The fee for the training sessions is $100 per participant.  Goalkeepers will be trained by Johan Martin before joining in the team training sessions. Coaching Staff
Dr John Cunningham – Bethany College head coach for 32 years and owner of Bethany Soccer camps.  NCAA National Championship in 1994.
Johann Marin – Franciscan University head coach, Jr National Team player for Trinadad Tobago, Wheeling Jesuit University goalkeeper, "Happy Feet" coach and administrator.  Excellent coach and motivational speaker!
Frank Christy – Point Park University Assistant Women's coach and Camp Director of Bethany Soccer Camps.
College players and/or other coaches may  participate pending enrollment of the Southern HS players. Southern Soccer Coaches – Southern coaches and assistant coaches will be active participants.  They encourage all Southern soccer players to participate. Coach Facciolli said that last 2015 was a "turning point" season for the Southern Boys team.  The clinics and extra training sessions will support the efforts of the Southern coaches to make 2016 a very successful soccer season. Coach Smith is looking to regain success with a balance of defensive and offensive tactics.  The Bethany Soccer Camp staff will provide training sessions to support his system of play.
To have the clinics/training sessions be most helpful to the Southern coaches and players it is important to have the majority of players participate.  Please make every effort to join us August 7-9.  
---
Enter Registration info for clinic:
---